1 tag
1 tag
2 tags
I'll never forget the day my heart fell from my chest It was the moment that I said goodbye And I laid your body to rest I'll never take this life for granted I'm living it for two And since you're always the one who sang the songs And I'll be singing this one for you
Conversation with Coworker
Coworker: Can I ask you a question? Can you help me?
Me: You just did.
Coworker: No I didn't...Don't get smart with me.
Me: I don't know how I can help you then.
3 tags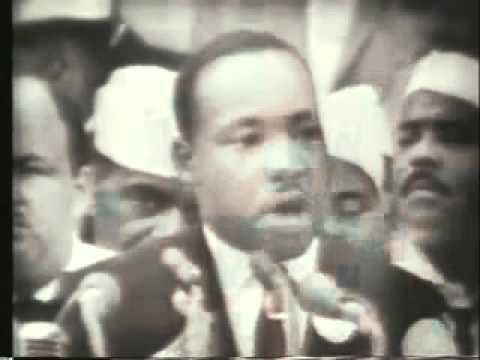 2 tags
4 tags
Just spoke to a woman who seemed pretty awesome. She's looking to return to school and complete her BA after 35-40 years since leaving school, in which time she joined FDNY, met her husband on the job, and retired. She was initially going to school to be a teacher, but chose a different path. She said she was among the first group of women to join the FDNY. As we were talking she mention how her...
Pete: What are you guys doing for new years? Did I ask you already?
Me: ...
Pat: ...
Me: I don't think you asked already.
Pat: Yes you totally did, but this just proves my point that Tom listen to no one.
Pete: Well did you answer?
Pat: Yes I did, which just proves my point that no one listens to me.
1 tag
Nothing kills my Christmas Spirit like driving on Long Island!
2 tags
4 tags
Be who you want to be. Keep moving forward. Don't live in the corner. Be who you want to be. Judges will judge in the classrooms and the court If you keep giving them their say. I'll be who I want to be, So think what you want of me.
3 tags
2 tags
4 tags
Romney Confronted By Gay Vietnam Vet On Same-Sex... →
The conversation between Bob Garon, a gay Vietnam Vet, and Romney was very interesting! Check it out.
3 tags
3 tags
Supercommittee Does Its Real Job For Its Real... →
"So the dozen people on the deficit panel reverted in the end to the self-protective behaviors that characterize politicians under pressure…That is exactly the same dynamic that has kept Congress from doing anything productive about the deficit since the year 2000." Pretty great article!
3 tags
I support the ideas of the Occupy Movement, but when protesters begin to destroy or move public or private property; cause violence; and/or incite riots you become a criminal. Citizens do have the right to peacefully protest, but what's happening today is NOT peaceful. By becoming violent you hurt your cause! Time posted a great article explaining this idea yesterday that stated...
3 tags
2 tags
2 tags
3 tags
Don't read this...personal. Just kidding.
Today was a good day (actually yesterday). It was a day where everything seemed to go right for me. I went to see a show in NYC (Transit, I Am the Avalanche, Bayside, & Saves The Day). The first obstacle was work. The show started early so I asked to leave work early which I thought was going to be a problem. It wasn't. I head home to pick up my crew and everybody is ready. Second...
3 tags
"Our integrity sells for so little, but it is all we really have. It is the very last inch of us, but within that inch, we are free."
IDEAS ARE BULLETPROOF!
4 tags
2 tags
5 tags
2 tags
I wore purple to support people who may be afraid... →
"For those who consider themselves supportive of LGBT rights, perhaps instead of saying 'who cares?' the more proper response is 'I care.' I care that so many Americans are afraid for their safety for no other reason than who they are. I care that we have laws in place that deny so many Americans the mechanisms they need to take care of their families. I care...
2 tags
2 tags
7 tags
8 tags
4 tags
Obama rips GOP opposition to jobs bill →
"Republicans are at particularly sharp odds with Democrats over how to pay for the [Jobs Bill] plan. GOP leaders oppose a provision that would fund the measure through a 5.6% surtax on annual incomes over $1 million. Republicans have accused the president of engaging in so-called "class warfare," while Democrats argue wealthier Americans need to share in the cost of fiscal...
3 tags
Mounting evidence suggests that inequality leads... →
"The critical issue is economic inequity. According to the C.I.A.'s own ranking of countries by income inequality, the United States is more unequal a society than either Tunisia or Egypt." Three factoids underscore that inequality: The 400 wealthiest Americans have a greater combined net worth than the bottom 150 million Americans. The top 1 percent of Americans possess more...
3 tags
"You wanna be commander in chief? You can start by standing up for the men and..."
– President Obama, addressing all the GOP candidates, who stayed quiet as the debate crowd booed a gay soldier serving in Iraq
3 tags
I am the 53% and the 99%
I just found out about the group of people referring to themselves as the 53%, which refers to percentage of Americans who pay taxes. From what I've read, they seem to be demonizing protesters supporting Occupy Wall Street. I find this very frustrating and callous. The point of Occupy Wall Street is to open up peoples' eyes to the gross economic inequality of our nation. Some may...
2 tags
4 tags
Love/Hate with Social Media and accepting...
There's a quote going around that was thought to be said by Thomas Jefferson, "If the American people ever allow private banks to control the issue of their currency, first by inflation, then by deflation, the banks and corporations that will grow up around [the banks] will deprive the people of all property until their children wake-up homeless on the continent their fathers...
2 tags
Debit Card Fees Are Robbery - NYTimes.com →
"Retail customers of Bank of America and of any other bank that follows its lead should swiftly move their business. I am certain that other banks will welcome the competitive opportunity that Bank of America has given them with its arrogant and disingenuous action and justification." This has always been my motto with banks.
4 tags
3 tags
5 tags
Should We Rethink Our Anti-Bullying Strategy? →
"When parents are constantly refereeing, she explains, children 'listen to what adults say is wrong or bad, but that's very externalized morality. In their interactions with other children, they have to negotiate and come up with rules. They internalize it.'" "Imagine if kids such as Jamey Rodemeyer and the classmates who tormented him weren't treated...
2 tags